Issue 11 Launch Events
Minneapolis:
Saturday, September 9 at 12 PM–4 PM CST

Brussels:
Saturday, October 21 at 
3 PM UTC+02
 
Pittsburgh:
The Union Hall
Wednesday, November 1 at 7–9 PM EST

Los Angeles:
Saturday, November 18 at 
6–
9 PM PST
 
London
Toronto
Denver
Mexico City
Issue 10 Launch Events
May 12, Claire de Rouen Books, London
May 13, The Green Gallery, Milwaukee
May 13, TOMO mags, Houston
May 19, Section 7 Books, Paris
April 28, Night Gallery, Los Angeles
April 16, e-flux, New York
April 16, Good Weather, North Little Rock
April 15, Ulises, Philadelphia
March 17, Minneapolis, Holden Street North, Minneapolis, MN 55405
Music by Feel Free Hi Fi with Special Guest Zina, Video by Mati Diop & Manon Lutanie and Adam Khalil & Zack Khalil, Food by The Sioux Chef and Salty Tart, Drinks by Penny Haug of Tattersall Distilling with special help from Dan Ryan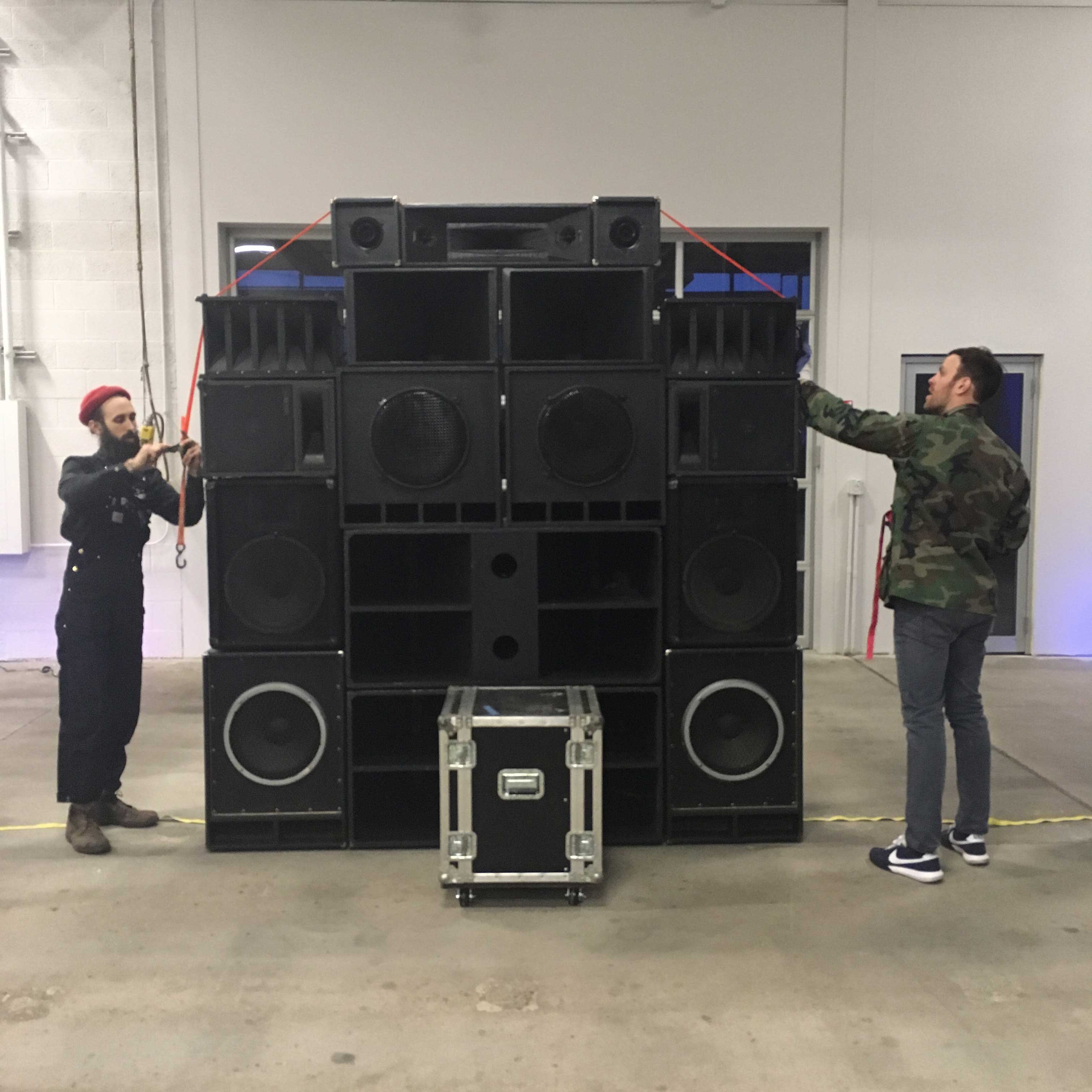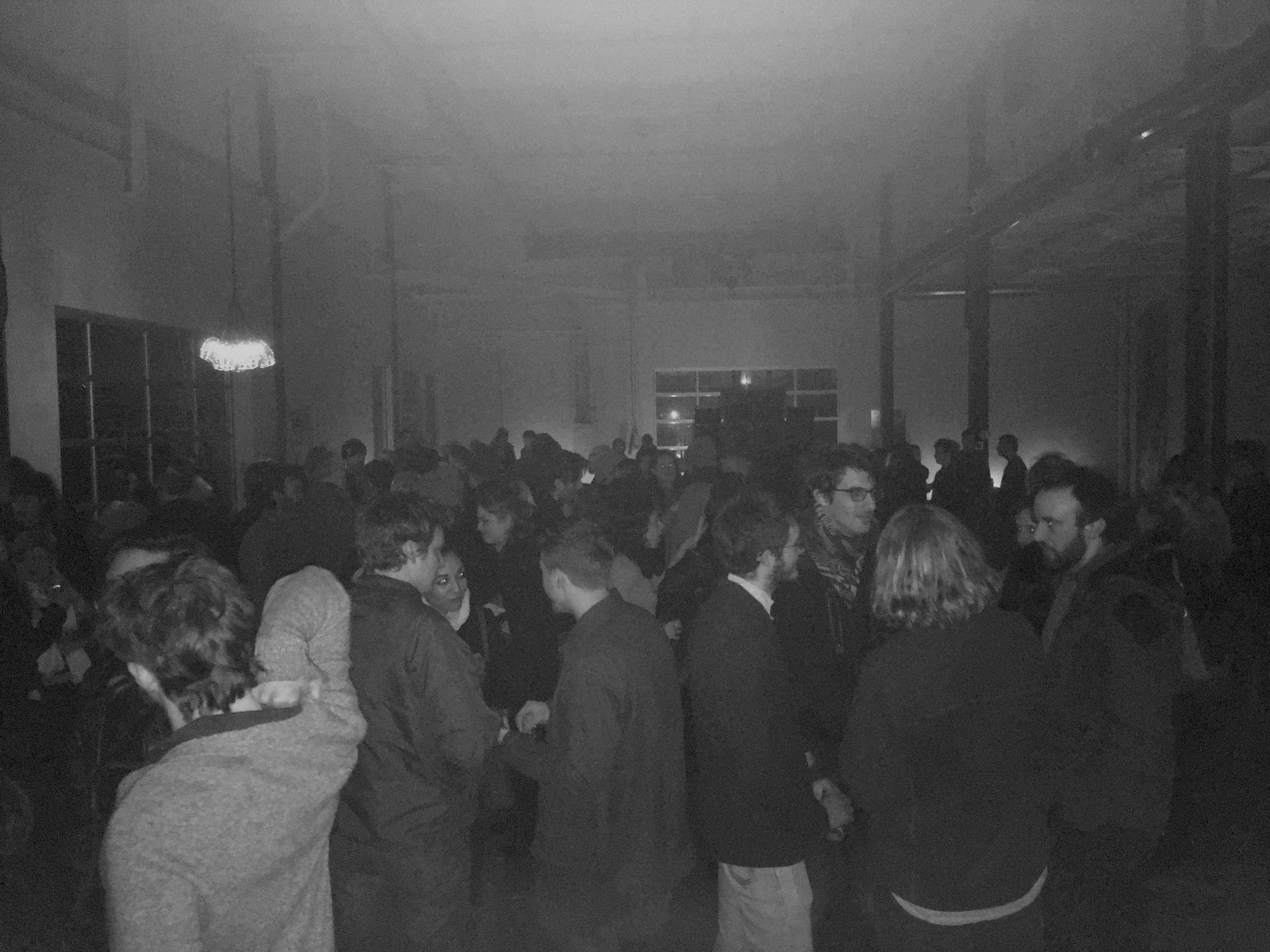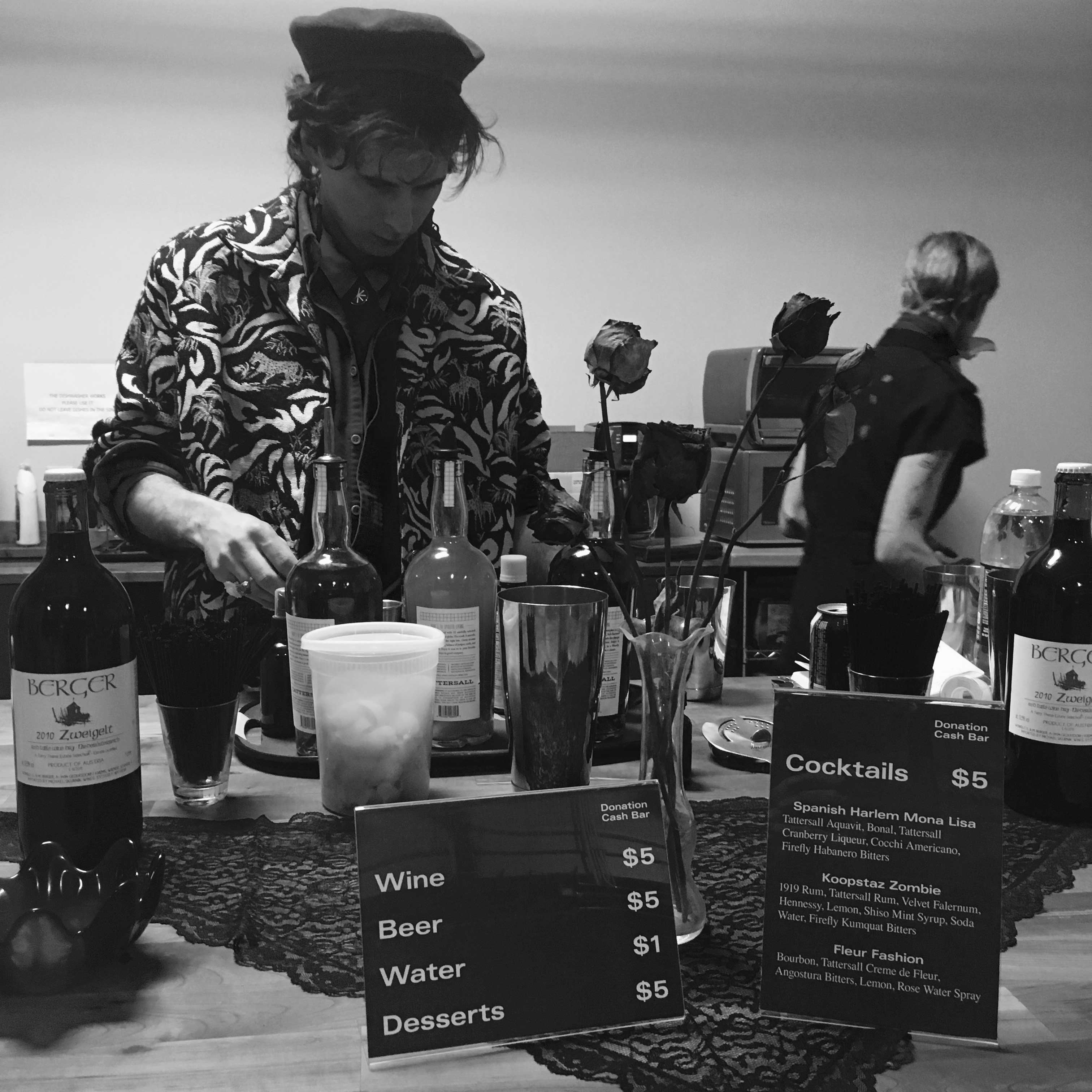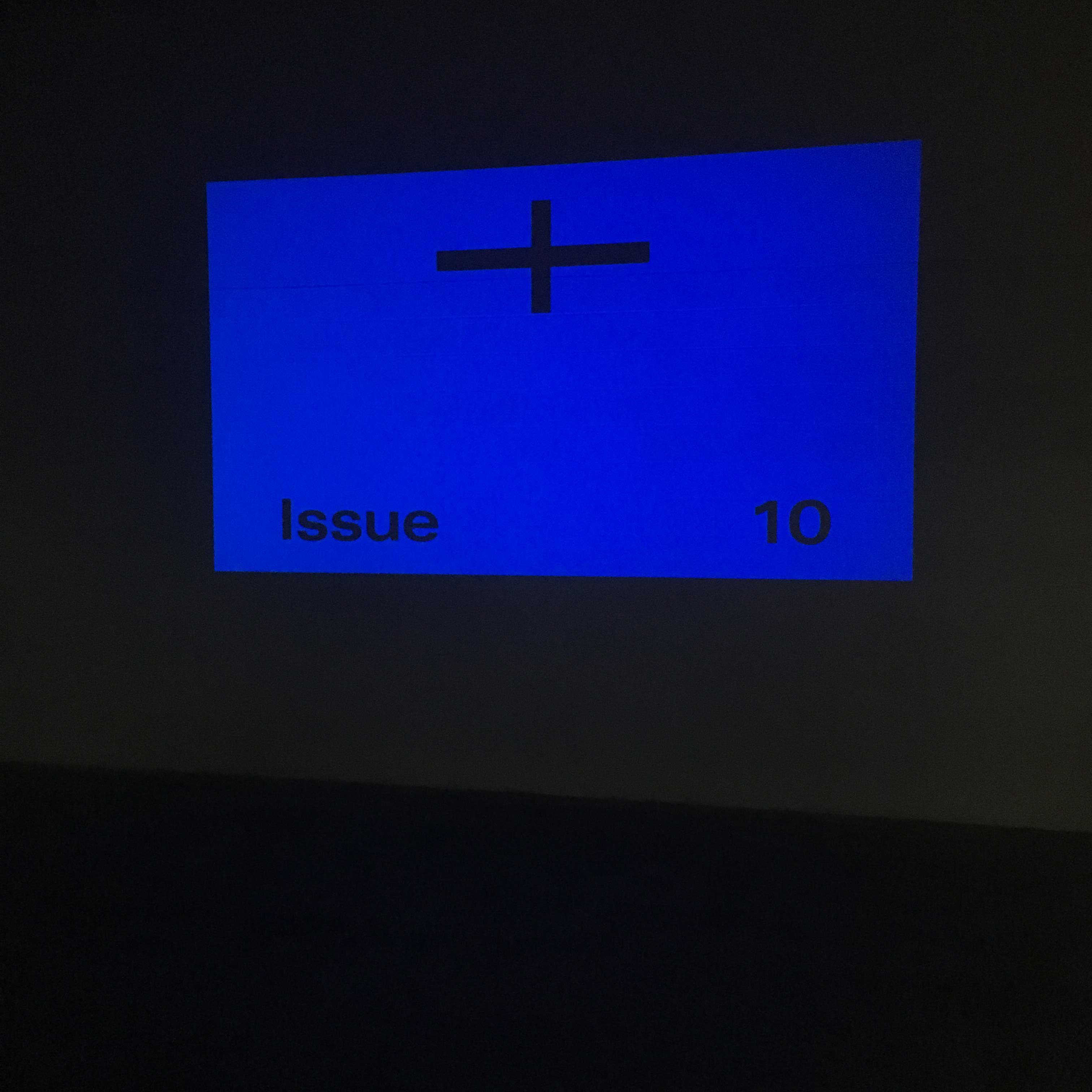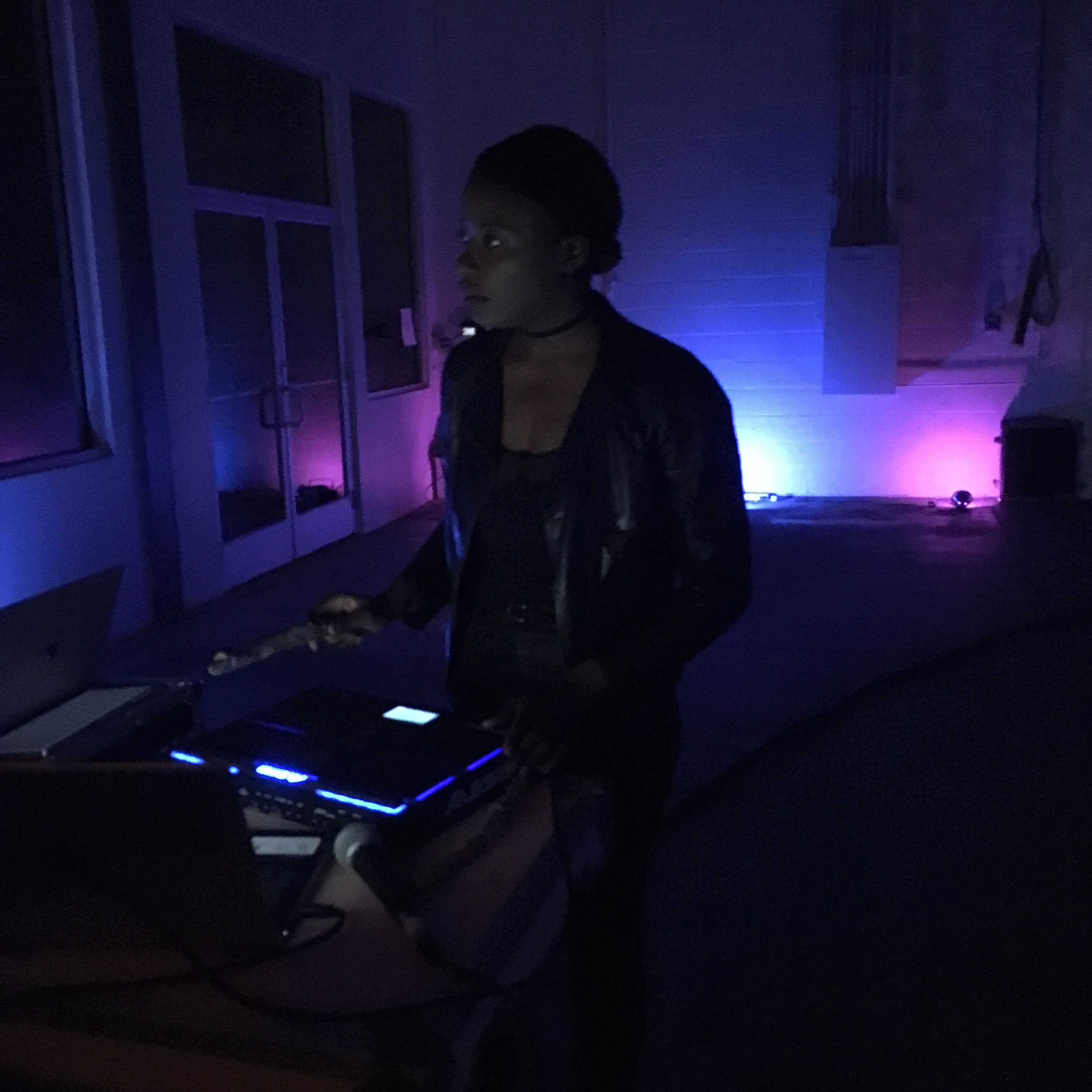 Issue 9 — NEW FORMAT — NOW IN PRINT
Minneapolis launch: December 22, 2016
Please join us for a launch of Issue 9, which introduces our new 8 x 10.5 perfect-bound format!
It's a co-launch with our friends at Inreview, who also have a new issue, hot off the press.
Thursday, December 22, 6-9 PM at The Third Bird's alley space (1612 Harmon Place).
Issue 8 — 23 Posters — Launching July, 2016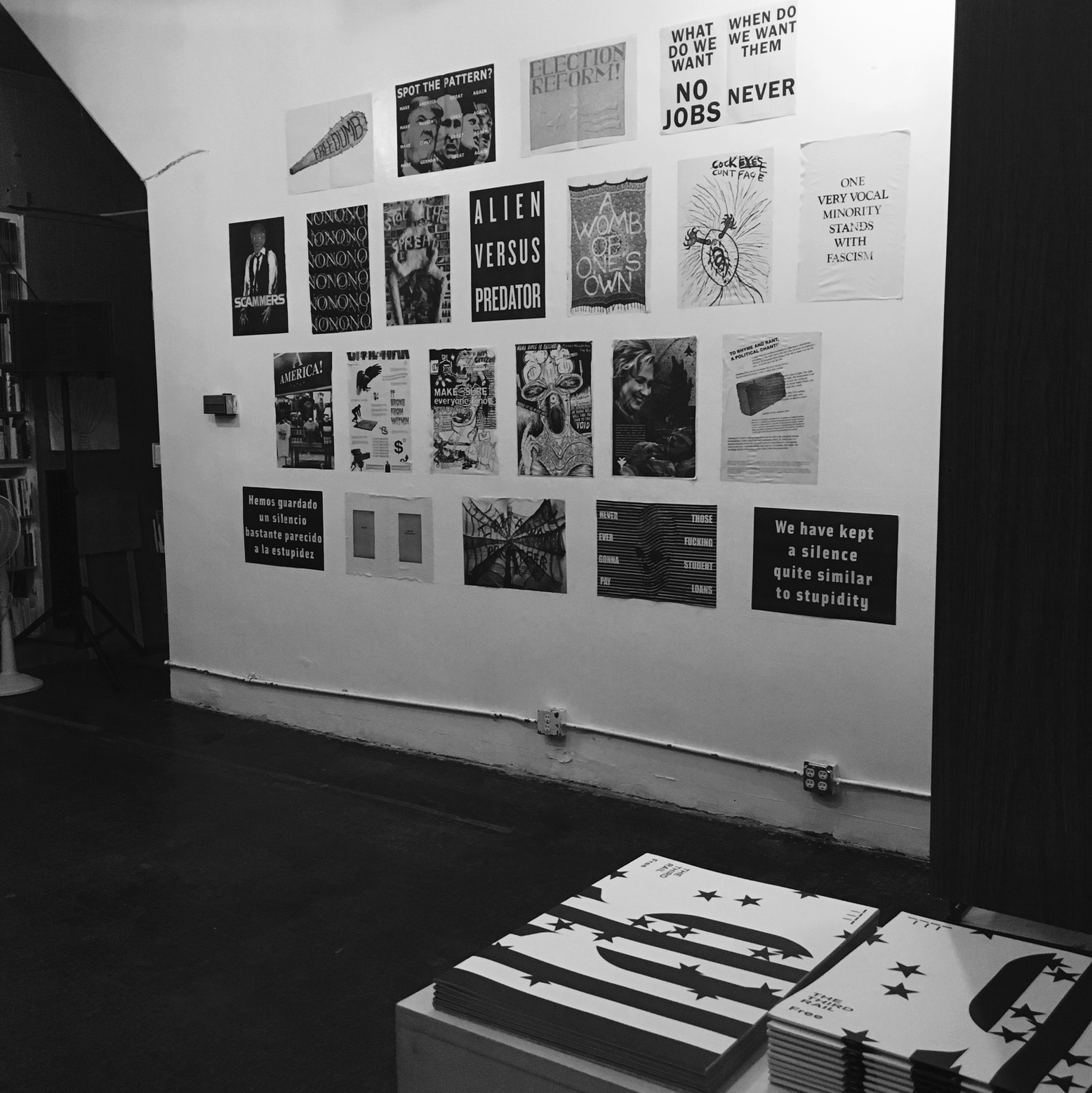 Please join us to pick up a free copy of Issue 8 of The Third Rail, a special issue composed entirely of black-and-white posters by artists. With this we interrupt our regular programming so as to respond as a publication to the political turmoil of the present moment — USA today, in crisis — only instead of issuing a programmatic statement we decided to invite a plurality of statements by artists who each had a poster or sign to work with.
Issue 8 features posters by:
Aaron Anderson & Eric Timothy Carlson
Lise Haller Baggesen
Gina Beavers
Judith Bernstein
A.K. Burns
Dante Carlos
Cameron Keith Gainer
Sam Gould
Albert Herter & Hiro Kone
Jibade-Khalil Huffman
Alfredo Jaar
Chris Kasper
Devin Kenny
Justin Lieberman
Jordan Nassar & Brendan Fowler
Sara Greenberger Rafferty
Peter Rostovsky
Bruce Tapola
Jonathan Thomas
Voider
Christine Wang
C. Spencer Yeh
Launches + Exhibitions
New York
July 23, Printed Matter, with DJ sets by Hiro Kone and Micki Pellerano
Philadelphia
July 24 – Aug 07, Marginal Utility
July 25 – July 28, Rosenwald-Wolf Gallery (Broad Street storefront)
Minneapolis
July 30, Yeah Maybe, Minneapolis, with DJ sets by Jackie Beckey and Elori Kramer
Little Wolf
Aug 05, The Great Poor Farm Experiment VII, as part of Poor and Needy Part 1, curated by Lise Haller Baggesen and Yvette Brackman
St. Louis
Aug 12,  White Flag Projects,on the occasion of a film to be determined by Ajay Kurian.
Los Angeles
Aug 13,  Poetic Research Bureau, with DJs B-Rok and JVu and readings by Nikki Darling and Jibade-Khalil Huffman.
Miami
Aug 18, 6-9, Michael Jon & Alan, with performance by Treasure Teeth